Vacancies – we have an early years vacancy from October half term 2023 – Monday to Thursday. Please contact us for more information.
Introducing Knutsford Childminding
Knutsford Childminding is a childminding setting based just outside the lovely market town of Knutsford in Cheshire.
We offer outstanding Ofsted registered provision from our home close to Manor Park School and Nursery.
We are a fully inclusive provider and work closely with parents to ensure all the children in our care reach their full potential. 
We welcome enquiries from parents with children from the age of 3 months upwards. 
We accept the Cheshire East Local Authority funding for 2, 3 and 4 year olds.
We are registered to receive payments from various childcare vouchers and the Government's Tax Free Childcare scheme.
Sarah Graven
My name is Sarah and I have been an Ofsted registered childminder for nearly 30 years. I was graded outstanding by Ofsted at my inspection in 2007 and again in 2011 and again in April 2016 and again in May 2022. 
I am absolutely passionate about my work in the early years.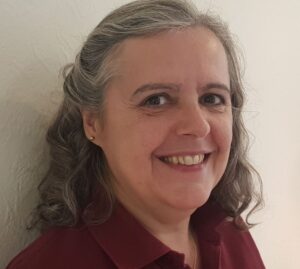 Nige Graven
My name is Nige and I am an Ofsted registered childminder. I was graded outstanding by Ofsted at my inspection in April 2016 and again in May 2022. 
I am also a fully qualified, classically trained chef and make all the food at Knutsford Childminding.
About our childminding setting
**Registration: we are registered as childminders with Ofsted – please ask to see copies of our registration certificates and our latest Ofsted inspection reports.
**Qualifications: Sarah has over 30 years of early years experience and has gained a BA Audiology and Education (Manchester, 1986), NVQ3 in Early Years, Childcare and Education and Open University Level 4 qualification in Early Years. Nige is a fully qualified chef and has completed the 'Introduction to home-based childcare' training course through Cheshire East.
**Training: we keep our paediatric first aid training updated every 3 years and we have a Level 2 Food Hygiene qualification; we regularly attend training and courses and access professional development opportunities to keep our skills and knowledge updated.
**Home & garden: we have a child-friendly home including a large indoor play area and child-friendly garden with all-weather awning. 
**Outings: to complement children's learning experiences, we take them on regular outings to explore the local community and wider world.
**Pets: we have a small family dog.
More than childminding
Sarah is also an early years writer, trainer and consultant, working across the country online and face-to-face in the North West, supporting other early years professionals to improve their practice.
Sarah sells e-books – see the e-book page on this website – to support other early years providers and writes for Childcare.co.uk – the UK's biggest and best childminder ~ parent online matching service.
Sarah writes blogs and shares information on the the free childminder information website Independent Childminders.
Sarah is dedicated to ensuring all childminders have the information they need to stay independently registered with Ofsted.